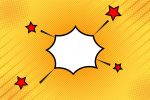 ONE - the idea behind SEO content for all
When I start writing there are few moments in which one spark of association lights all the ideas that come along and become a good story. A story of a company or one of its' products or services, and how your client makes the maximum benefit of this special product or service or his needs. So, Content writing is my way to make good ideas into leads.
To be the one - the exact content
I guess I was blessed with the ability to look through your audience's eyes, no matter if it's one single person (a young boy or a girl for example), a team of employees, or a family, imagining the situation and describing it with grace and a sense of humor. Making the needs of your clients realistic – that's one of my specialties.
One text can bring you maximum leads
Being positioned first on google results by the exact content is the first goal. When your client finds you and clicks since you succeeded in catching his eyes and mind, now it's the content role to speak. Once your client sees you understand him or her, the gate to your client's mind and heart is open, and now the product or service must do its very best.
One text message and we can start working together
Now it's my content moment of truth. You can be impressed by my content writing – English or Hebrew, and contact me for more writing examples.
I promise to write my best for you.