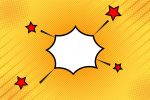 ONE – the idea behind SEO content for all
There is only one company like yours. It is the ONE because it is different, and when telling its story, it is my compass. In order to showcase your company most effectively, I learn its ins and outs.
You Are The One – Tailoring To Your Content
What: My greatest strength is my ability to put myself in your audience's shoes. My experience gives me insight into what they want and how to assist them in getting it.
How: I describe your product in a way that your audience can visualize it.
Why? The goal is to make the needs of your clients realistic – and then accommodate them. In other words, create a need and provide a solution.
One Text – Maximum Leads
My goal is to have you appear at the top of the Google search results. That way, your content is the first your audience sees.
Then, we pull them in and get them to contact you – all by using the best content available!
All you need to do is ask. ONE text, and we can begin!